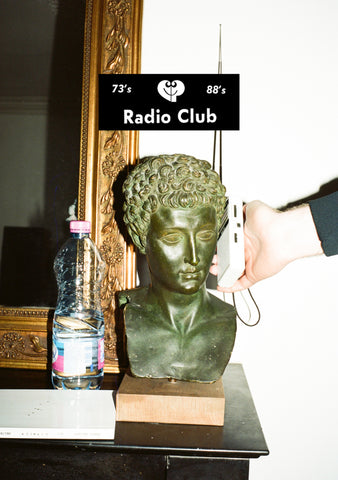 American workwear giants Carhartt WIP have teamed up with the Australian creative duo Perks and Mini (P.A.M.) for a capsule collection inspired by the pre-Internet years.
P.A.M. was founded by Misha Hollenbach and Shauna T in Melbourne, Australia in 2000. Now based in Paris, France, the duo have embedded themselves as an internationally renowned cult name in the creative world, collaborating with the likes of Nike, Disney, Stussy, Jun Takahashi of Undercover and now Carhartt WIP.
At The Content Store we will be stocking four t-shirts (£40) and two sweatshirts (£70) from the collection, that take inspiration from 1920's shortwave radio as a form of communication.
The collaboration will release at 11am on Friday 31st March 2017 at our Lamb's Conduit Street and Exmouth Market stores, where we have installed window displays especially for the collaboration. The collection will be available online from Tuesday 4th April 2017.